Element Harrison-Newark Dining Options
Just because you're traveling doesn't mean your eating habits have to suffer. Element Harrison-Newark believes in providing healthy options and sensible choices to make sure your life stays balanced. Stay on track with nourishing and delicious food options that are excellent alternatives to dining out.
Start your day the right way at Rise®, our complimentary breakfast bar. Or fend off hunger pangs at Restore, our grab & go pantry. If you're looking to unwind, join us for Relax, our evening reception, where you can settle in and mingle with other guests or friends and family.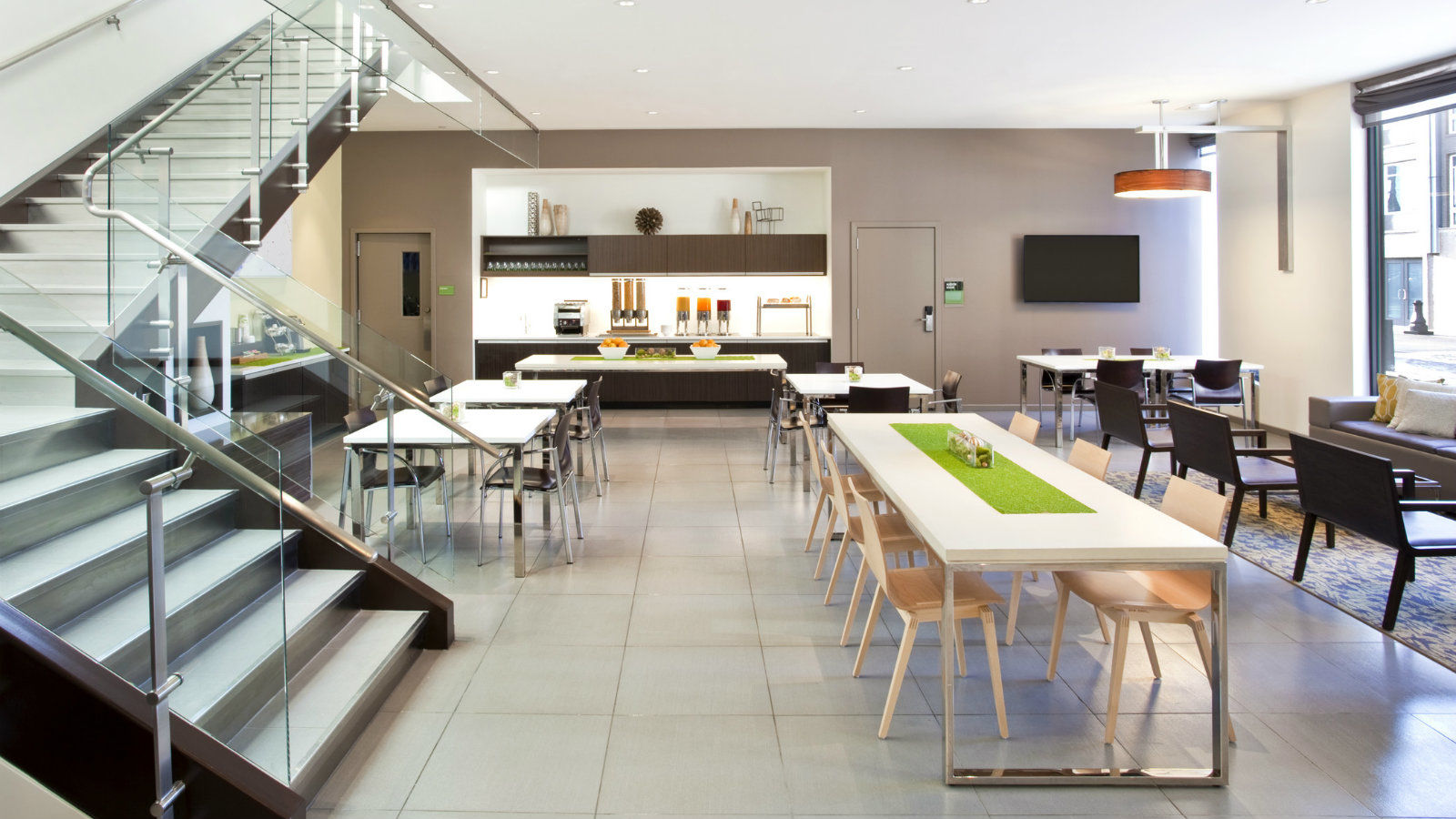 Rise: Breakfast
Wake up to our complimentary signature healthy breakfast, featuring refreshing smoothies, fresh fruit, gourmet coffee, hot breakfast sandwiches and more. Our bright and airy dining area offers flexible seating for sitting with family and friends or reading the morning paper.
Mon - Fri: 6:30 - 9:30am
Sat - Sun: 7 - 10am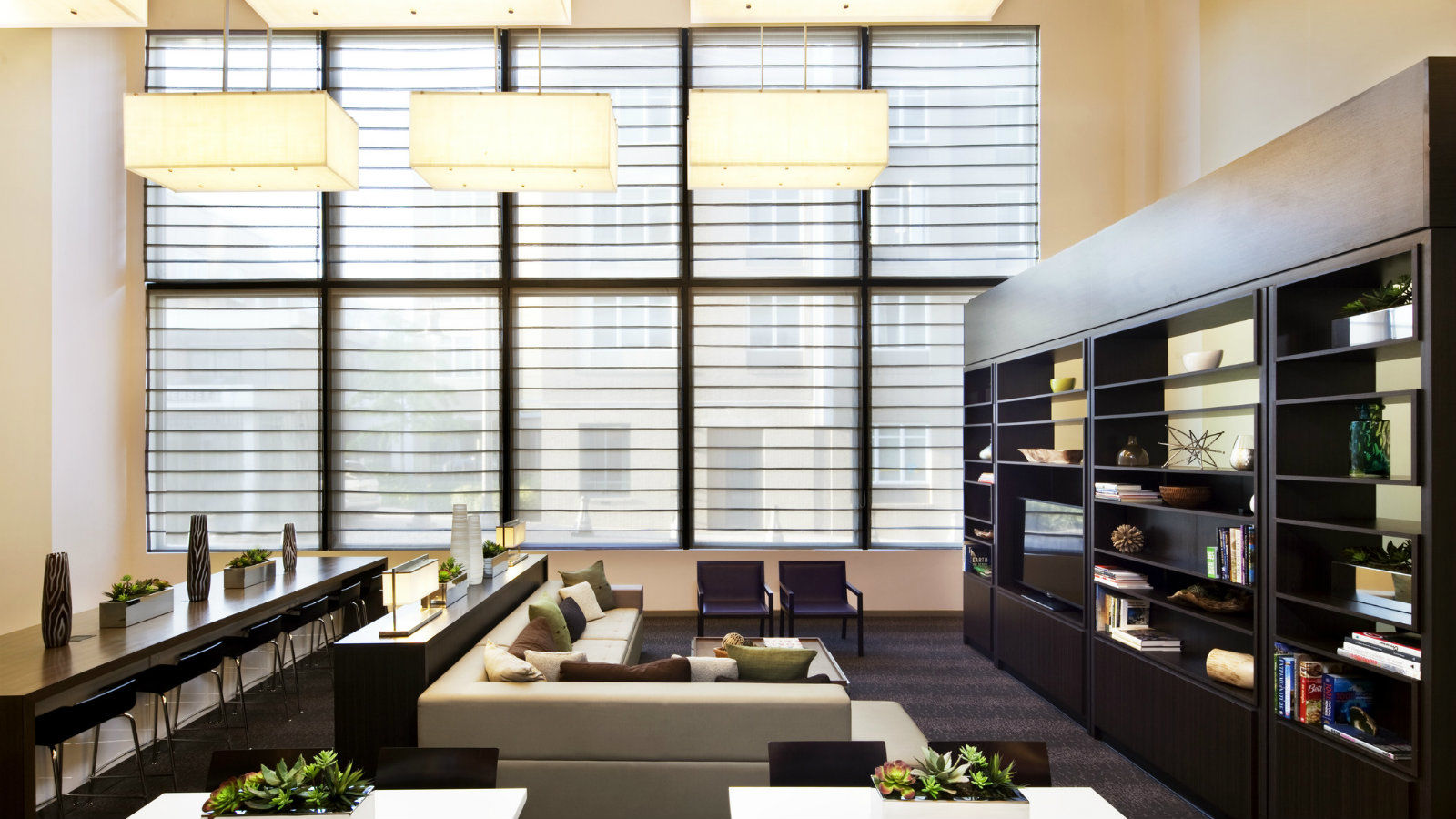 Relax: Evening reception
After a long day of meetings or non-stop local sightseeing, take a break and join us four nights, every week at our Relax evening reception. Enjoy complimentary hors d'oeuvres and beverage pairings with our great selection of wines, beers, and soft drinks.
Mon - Thurs: 5:30 - 7pm
Restore: Gourmet pantry
Restore gourmet grab & go pantry includes a wide selection of beverages, snacks and effortless ready-to-go meals. For something substantial, enjoy preparing a satisfying meal in the comforts of your own in-room kitchen. Restore is well-stocked with pastas, sauces, salads and even easy heat-and-eat meals in a variety of international cuisines. For in between meals, Restore offers a variety of nuts, yogurts, sweets, gourmet chips and energy bars.

Hours: 24/7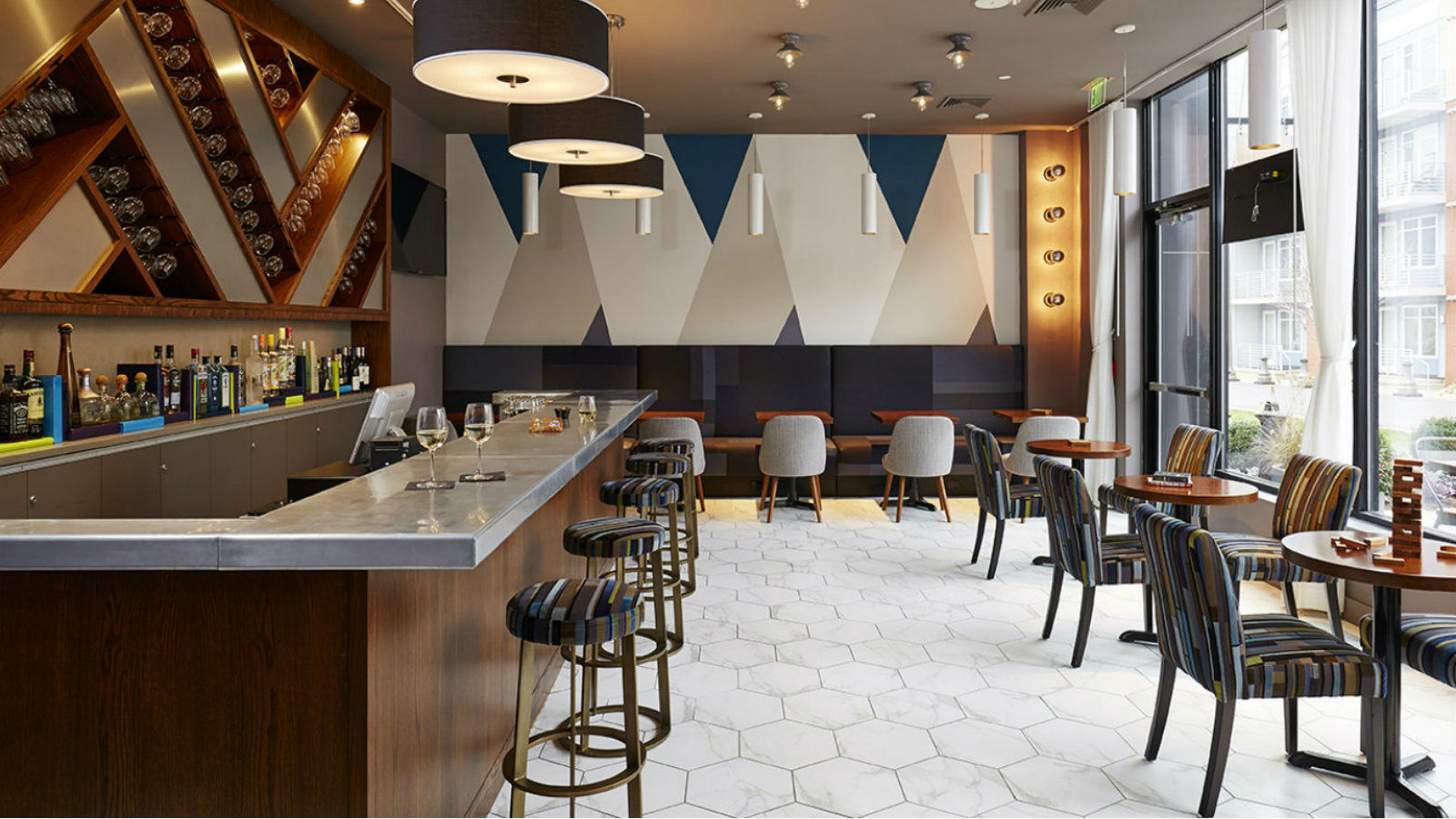 The Station
If you're looking to dine at a restaurant, check out The Station, our on-site restaurant with nightly dining.
Hours: 4pm - 12am